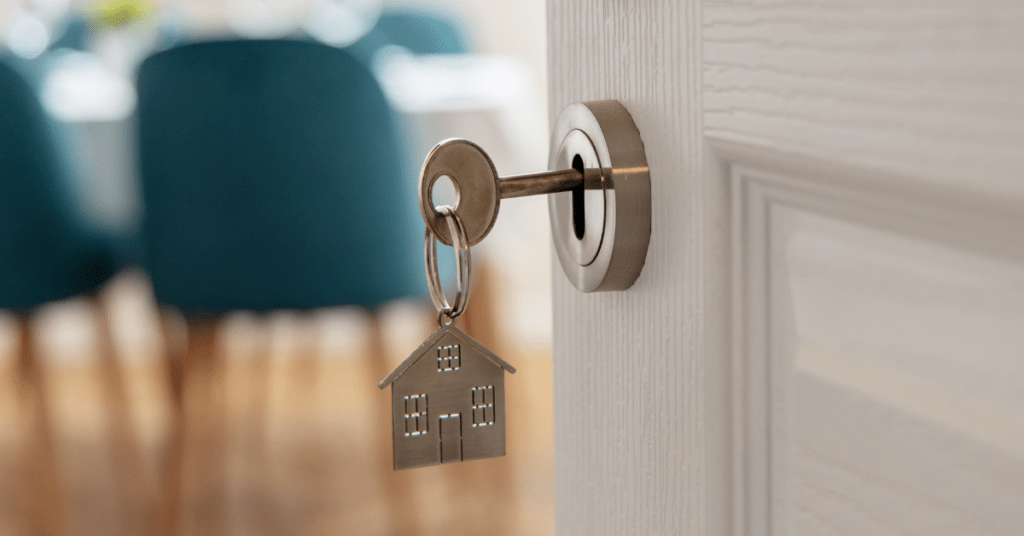 Being a success in real estate means learning how to delegate. In our previous article, "Real Estate Agents Share the Top Tasks They Delegate to Virtual Assistants," we looked at tried and true ideas of what to delegate. Now we explore how to delegate and who to delegate to. While we prefer our unique approach of supporting real estate professionals with our global team of remote assistants, we recognize that everyone has their own style and comfort level. And, if somehow the COVID-19 pandemic hasn't pushed you into a remote-first mindset, there are more traditional in-person options you can start with.
When the time is right, the We Are Working team stands ready to support your remote assistant needs. In the meantime, let's run through what options are available for the who and how pieces of mastering real estate task work delegation. Six high-powered real estate professionals in the United States, Canada and the United Kingdom share their tips below.
1. Your Home-grown Team of Real Estate Specialists
First up on the list is working to grow your own team of real estate specialists who are your employees, handling everything from appointment setting and customer service to data entry and bookkeeping. Do they work in your office space or in their own home office? You call the shots on that. This option gives you a lot of in-person control but can also be cost-prohibitive for real estate professionals who work solo or can only afford a small team. Let's take a look at how this option has helped a thriving real estate business.
"I am a real estate broker in NYC and lead a large Team of residential specialists. Delegation and leverage are two critical components to my success.
The tasks that should be delegated ideally include everything other than what only I can do. If someone else can do it, and especially if someone else can do it better than me, more efficiently than me, or less expensively than me, it must be delegated.
Gary Keller of Keller Williams said something years ago that stuck with me – if you don't have a gardener, you are a gardener. If you don't have a housekeeper, you are a housekeeper. And if you don't have an administrator, you are an administrator.
My Team members support me and are essential elements to my success. Having top notch administrators who do our back office paperwork and bookkeeping, implement our marketing programs, work the social media and direct mail campaigns, create and supervise our systems, schedule appointments, maintain the databases and coordinate our charitable efforts ensures that our work product is extraordinary.
Having exceptional buyer specialists and listing specialists ensures that our clients get the best possible service and results. Delegation and leverage enable and empower me to study the market, develop and nurture client relationships, think creatively and strategically, plan and solve big problems, all the while knowing that the work is being done at the highest level." – Michael Shapot, Licensed Associate Real Estate Broker at Compass/Shapot Team

2. Hire a Former Agent
Another option is to delegate to other licensed real estate professionals. Perhaps they are part of your team or they are independent professionals in your network. This gives you some flexibility from the perspective of your financial and staffing options. Take a look at how a real estate executive uses this delegation method to make the biggest impact with her time and talent.
"I personally like to delegate all leasing tasks to other licensed assistants. I prefer to work on higher-impact, higher-commission tasks including helping buyers and sellers directly, and to hand-off smaller one-off leasing tasks to others as I find my time is better spent doing other, more important tasks that add more value." – Samantha Odo, Realtor, Marketing, COO at Precondo
3. A Specialized Subcontractor for Real Estate Management
Have a lot of tasks that require long, in-person work that doesn't give much return, like maintaining rental properties? That's what one real estate professional we spoke to was facing before nailing down what was best for him to delegate. In his case, he found a specialized subcontractor to hand off the rental-related work. Read on to see how he delegates recruiting and research tasks, too.
"Three tasks that Estate Agents should be seriously delegating.
Management of Real Estate – If you are a real estate dealer, income property holder, or CEO, you can totally subcontract rental management to a third-party firm. As a result, handling a rental property is a time-consuming task with a poor return on investment per hour. Rentals are fantastic, and land maintenance can be lucrative, but you must expect the highest possible return on each waking hour. Consider this: rather than repairing a toilet, you might be creating further leads. Never undervalue the value of your time.
Work Advertisements – Job posts have grown in importance significantly over the years. They are now a part of your brand. They will make all the difference in terms of attracting money and buyers, as well as attracting the best talent. In the past decade, the job market has almost completed a full loop, and what works today is markedly different than what worked before. Online work advertisements can remain visible on the web for an extended period of time, so make sure they are not only effective, but also excellent marketing items.
Research – For real estate owners, thorough analysis is important. It is important when introducing new campaign collateral, rebranding, or expanding into new markets. Additionally, it is a lengthy method, with very little of what is learned being meaningful or significant. Outsource any analysis that you need. Reduce it to the essentials and only revisit the most important material." – Richard Mews, CEO of Sell with Richard
4. Hybrid Task Delegating
Hybrid, the buzzword of 2021, so we had to get it in there. Hybrid delegating involves a mixture of tasks that involve digital and in-person physical work. Need someone to drive around town placing and removing your lockboxes? Delegate it to someone locally. Need someone to handle your administrative tasks? Delegate it to a virtual assistant. Voila! You are now skilled in hybrid delegation tactics. Let's hop to it with a real estate broker's perspective on the topic.
"In my professional opinion, your focus as a real estate agent should be 100% perfect on dealing directly with your clients. Of course, you will never be able to spend all of your time only on direct client communications but it should be where you spend the majority of time. The reason is because the more the clients you are in front of and interacting with daily the more deals you will close. It may take a while to build up to this point but as your time becomes more limited you should start outsourcing administrative and low value add tasks such as emailing and completing documents or placing/removing lockboxes from properties." – Bill Samuel, Real Estate Broker at Blue Ladder Development
5. Our Personal Favorite: Virtual Assistants
Ok, if you liked the pop quiz question in our previous article on real estate, then you are going to love this personality test question. True or False: If I could spend $500 to make $30,000 a month, I would do it. 
If you answered, "True," then great! You have the kind of personality that our clients do – someone who breaks down barriers to get things done and in a financially prudent manner. Does it matter to you if your bookkeeper in the United States? Honestly, it shouldn't and we have explained why. Once you open the lid on the remote-first cookie jar, you just keep finding that there are many real estate tasks that can be done by working with a remote staffing service. (Psst! Like us – We Are Working.) And, as our next real estate pro lays out – it doesn't break the bank. In fact, our rates start at $7/hour. Ok, now let's see a prime example of the magic that can be accomplished with virtual real estate assistants.
"I started my career doing only rentals, in my first 2 years, I did over 200 rental deals. I quickly realized that my income depends on how many clients I can meet so I started delegating everything.
I had VAs (virtual assistants) overseas doing all my advertising and marketing. I would pay them about $500 a month and was making anywhere from $10k-$30k per month.
Additionally, I would have company admins do all paperwork necessary, I would make anywhere between $500-$2500 per deal and would pay them $20-$40 per deal.
As I grew my career and started selling multi-million dollar homes, I kept that philosophy, I focus on the things that I'm good at (and the things that pay the bills), customers!!" – Isaac Rosenberg, Licensed Real Estate Agent at Compass

6. Bonus Round: Personal Assistants
Ok, you have now delegated everything in your professional life that you can. You are closing real estate deals like no one has ever seen. You are at the pinnacle of your career. Amazing! What's next? Our next real estate professional says it is time to start delegating your personal workload. You know, all the not-so-fun but super necessary things that keep your life from getting chaotic. While we have personal assistants who can take on your digital tasks, you might also benefit from some locally based in-person help. 
"It's not enough to be strategic about outsourcing our work. We also need to outsource things that take away our productive time and can be handled by someone else for a reasonable cost. For example, take a look at your ordinary 'adulting' chores and consider how many hours per month you spend and whether it could be done by someone else. Laundry, grocery shopping, landscaping, driving to a store to make a simple return. It adds up. There are people who would be so grateful for the work and you can repurpose those hours towards making your next sale." – Flavia Berys, Attorney & Real Estate Broker at Solamar Realty 
We can guarantee you that, while we will not show up at your door on a Thursday evening to do your dishes, there are countless remote-based tasks we can take off your plate. If this sounds like something that might interest you, let us know! We can help. If you are interested in learning more about our services and what we can do to help your real estate business go remote-first (or just delegate some of your not-so-favorite tasks to us), while saving you time and money, shoot us your questions.