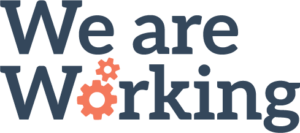 Remote CRM and HubSpot Specialist
Give your business an edge by delegating your CRM and HubSpot duties.
The more your marketing and sales teams can focus on marketing and sales, the more your business will grow. But to do that, you need a precious commodity that you don't have: time. What if a remote assistant could help your marketing and sales team with the following tasks?
Entering prospect, lead & deal details into your CRM
Coordinating meetings & setting up appointments
Formatting & distributing content in various templates
Setting up marketing automations & reports
And more…
We are Working is your one-stop solution for putting time back in your day. With qualified remote specialists ready to start for you within a week, we train, coach, support, and monitor your outsourced team so that your organization can focus on the bottom line. Get started today for just $11.00 an hour – no minimums required, no long term contracts!