Small Business Remote Staffing Strategies in 2022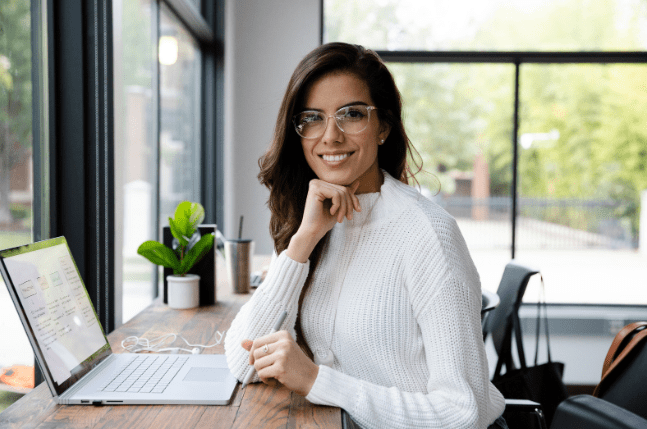 Ever since the COVID-19 pandemic began in 2020, business recruiting has looked different for most companies, and remote staffing strategies have become essential across industries. With record numbers of employees resigning, new expectations for remote work, and an ever-changing supply chain, employers are searching for innovative strategies to attract new hires.
Although 2022 may present challenges when it comes to hiring new team members, utilizing updated recruiting strategies will help boost your business's appeal to potential workers. Here are our tops tips on how to find new hires in 2022.
 Small Business Remote Staffing Strategies for 2022
#1 Update Your Careers Page Online
Employees are looking for jobs that are exciting, interesting, or offer valuable experience in their field. With a market saturated with similar-looking positions, it's even more important than ever to make your careers page shine. Update your careers page by highlighting important links, and revamp the overall appearance to be more streamlined.
–          Emphasize what makes your company unique. Utilize testimonies from current employees to offer a hands-on account of your work environment.
–          Streamline your webpage and make application links, FAQs, and contact forms obvious and accessible.
–         Make sure your careers page is intuitive to navigate and aesthetically pleasing.
#2 Focus On Remote Recruiting
Remote staffing strategies are definitely here to stay. Many workers value their autonomy, not to mention the absence of their morning commute, and prefer to work from home. Plus, hiring remote employees allows you to draw from a larger pool of applicants.
Emphasize your flexibility and openness to remote work in your job posting. This way, prospects searching for jobs will know what they can expect before they start their application. Additionally, prepare for remote work-related questions during the interview as well as questions regarding COVID-19 policies. Having answers to these important health and safety queries will demonstrate that you're prioritizing employee wellbeing by allowing them to focus on the work that matters.
#3 Simplify Your Application Process
Applying for jobs sometimes feels like a full-time job in itself. Keep in mind that prospective employees are likely wading through multiple application cycles at once and may not have patience to complete a long form. You don't want your prospects to get burnt out halfway through their application to your company!
Try to eschew lengthy supplemental questions. In most cases, a resume and well-written cover letter will suffice. Be wary of including too much "work" in the initial phase of an application. Once prospects have progressed through the first round of applications, then you can send them some sample tasks to get a sense of their working style.
#4 Utilize Social Media
Social platforms aren't just for posting cute dog videos and memes. In fact, savvy recruitment strategies use social platforms as an effortless way to engage with prospective employees, demonstrate their company culture, and advertise new job postings.
Platforms like Facebook and LinkedIn are excellent for slightly more professional job-related content, while Instagram, Twitter, TikTok, and Snapchat are fantastic for engaging casually with prospective hires. Link your careers page to all your accounts so interested professionals have easy access to job postings from any platform.
#5 Use Referrals
Don't be afraid to lean on your current employees for help recruiting. Finding new hires through referrals often leads to great results since the candidates come recommended by a trusted source. Encourage your current employees to refer their peers and offer small incentives for sending along a qualified candidate.
Ask employees to be more involved in the recruitment process as a whole. Offer opportunities for employees to participate in demos, recruitment talks, and conventions. This gives prospective hires a chance to interact with current employees, get a taste of the work environment, and ask specific questions about work life and responsibilities.
We Are Working: A Remote Staffing Strategy That Works
We Are Working is the only U.S. led company with a simple, affordable, and fast solution to busywork tasks that consume your time inefficiently. We have over 350 remote assistants on staff today that have a proven track record working with our other happy clients, and that are ready to help you right now today. Regardless of the specific work role(s) you have in mind, We are Working will provide you with remote staff within the following parameters:
No minimum hours required
No long-term contract, cancel anytime
Start work in about a week
We are Working is excited to become your "turnkey" solution with over 350 virtual assistants that have a track record of success already on staff and are ready to help. Regardless of the specific work role(s) you have in mind now or for the future, We are Working will provide you with virtual staff that works.
We are Working is the only US-based provider of fully-managed virtual assistants on-demand with a low cost like an international assistant but without the problems that come when working with an international staff.  We are also a "turnkey" solution with over 350 virtual assistants that have a track record of success on staff and are ready to help … today.
By next week, We are Working wants to free you and your team from the one, or two, or three busy work tasks that consume your time inefficiently … for a total cost as low as $11-$15 an hour. Contact us today to learn more about or services.