Rene Manigque Oboza – Remote-First Employee Spotlight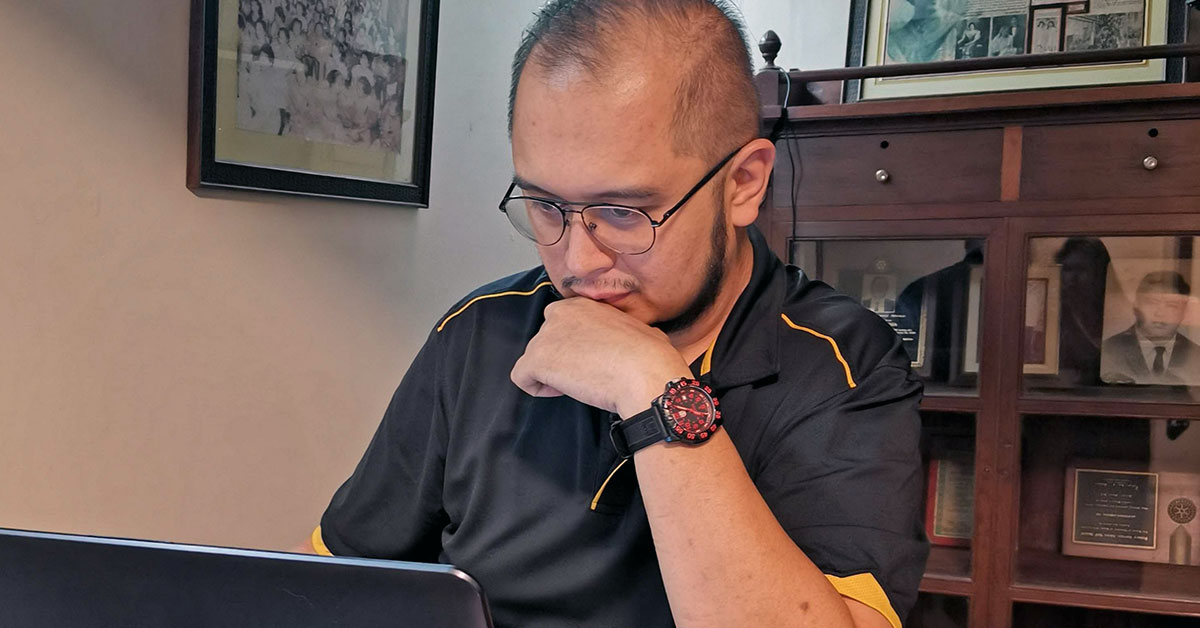 Today we take you on a journey to the island of Mindanao, which is part of the Philippines. Here, amongst the tropical cityscapes and diverse range of cultures of Davao City, Mount Apo and Davao Gulf, we find Rene Manigque Oboza, who says that he (at the time of this spotlight interview) has been part of the team for approximately 91 days, 22 hours, 50 minutes and 1 second. But who's counting?
For Rene, who currently serves in a role that he sums up as "People Manager," this isn't his first experience working remotely. In fact, he has the unique perspective of being able to draw on a variety of work from home experiences, from working as a Vendor Manager/Liaison Officer and a Chief of Operations. Certainly, this experience comes in handy when he is managing his team of 37 employees working around the clock to support client requests.
At the heart of Rene's role is ensuring that the right people are assigned to the right tasks, while also making sure they are managed properly. In order to do this successfully, Rene uses Skype and Google Mail to facilitate communication, with phone calls as needed for time-sensitive discussions.
Benefits of Remote Work
Rene places significant value on remote work, in regard to his personal preferences, and to how he envisions the future of work. He says he was interested in working remotely because it frees him up to be more productive and he is able to leverage the use of technology to be more efficient. And he also believes that remote work with a global workforce is the way forward since it allows for minimal start-up and overhead costs to be incurred.
In addition, Rene notes that remote work gives you back the hours that are typically lost to commuting and the preparation of going to and from an office. He says this "allows you more room to achieve that work-life balance everyone is looking for." On a very personal level, Rene shared, "working remotely has allowed me to help take care of my Dad when he was sick. It also allowed me to help them with the family businesses. Oh, and to take care of 6 dogs and a cat."
Tips for Working At Home
With all of these benefits, it's no wonder working from home is appealing to so many people around the world. But any change in lifestyle can also bring some challenges to making the adjustment, even when it is a desired change. For anyone who needs guidance on adjusting to this new work/life balance, Rene has some pro tips. He says, from his experience, the top two areas where people typically need help are with new technology and their new work environment. 
Rene says to "have a space dedicated to work, somewhere without distractions and set aside time to work as well, make it as defined as possible. Let your housemates know that you'll be working at specific times of the day so they won't provide distractions. Also, if you want your pets around, make sure you have them trained prior to working from home." He says it is best to make small changes and involve your family members in your plan, so they can be aware and help you as you adjust. Personally, he credits Skype, Gmail, his phone alarm, and a notepad to his success in remaining productive as a member of a remote workforce.
The Global Mindset of a Remote Worker
Now that we have the serious part of our program covered, it is time to daydream a bit about how working remotely opens the world up to businesses and their employees. In this type of scenario, Rene – a self-described gearhead, says his dream work-from-anywhere location would be somewhere near the Nurburgring in Germany. With the boom in meal delivery popularity, how about if Rene could instantly have any dish in the world delivered to him during his workday? He actually made a bold choice that, instead of going with an old favorite, he would try something he's never had before but thinks looks very appetizing: the Bistecca alla Fiorentina from Trattoria Mario in Florence, Italy. 
Bringing it back home, Rene, a Manila native, just moved to Davao City a few years ago and loves the diversity. "There are a lot of beaches to swim in, mountains to climb, roads to ride and food to eat! Not to mention that people here are generally more laid back," he said. Speaking of that local cuisine, his favorite local dish is called "Pares," which translates to "pair." Rene describes it as "a Beef Stew with a thick, well-seasoned broth paired with garlic rice. It is quite popular in my birthplace and the variations they have here are interesting."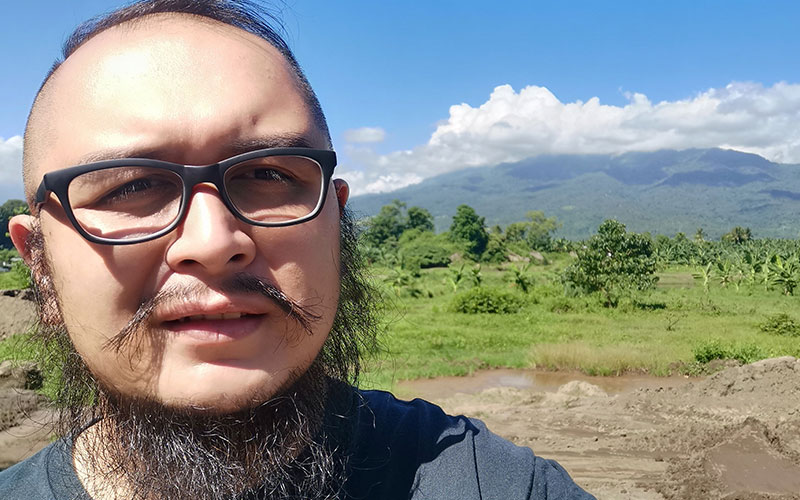 Celebrating Global Cultures
With so many countries and cultures around the world and part of our team, we ask each participant in this series what they value about the culture of their country. Here are Rene's thoughts about Filipino culture: 
"I admire the fact that people still smile through adversity. Filipinos know how to have a good time despite being in a rough situation."
We hope you enjoyed this article and that it helped broaden your outlook on what it means to have a remote global team. If you are considering the move to a remote-first workforce for your business, or have already made the switch but need help improving your processes, drop us a line. We would love to work through your unique scenario and see how we can help you get started with quality workers from our global team.