Tips for Hiring a Virtual Assistant for CRM Database Management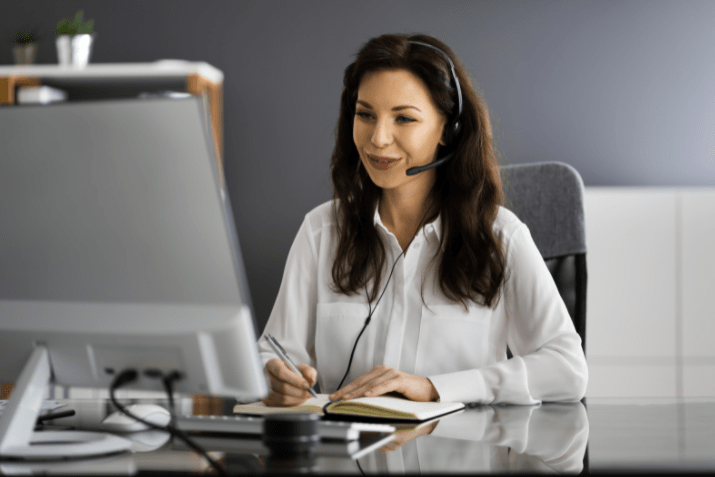 Customer relationship management tools are crucial for expanding your customer base and maintaining existing customers. With a variety of CRM software options available, it's never been easier to collect customer data and use the information to improve the way you do business.
But managing a CRM database takes time and energy that you may not have to give. Although a CRM database has the capability to collect data, updating the database and interpreting data sets often falls by the wayside for overworked companies.
Wondering why you never have time to start on those dream projects because you're always crunching the numbers? This might be the perfect time to hire a virtual assistant to help you manage your CRM database. With added bonuses like a flexible schedule and fully vetted previous experience in the field, a virtual assistant will fit seamlessly into your workflow.
What is a CRM Database?
A customer relationship management (CRM) database is a place to gather, store, and ultimately, to analyze data sets that illustrate customer behavior. For example, a CRM database might collect data on a customer's social media activity or purchase history in order to understand their buying habits and preferences.
Database management involves interpreting this data and developing plans to improve brand exposure and customer experience. The goal is to both improve existing customer experience and attract new customers to your business.
Common CRM Tools Include:
HubSpot
Salesforce
Pipedrive
HubSpot: HubSpot's free online CRM software is a popular choice for businesses looking for user-friendly solutions. HubSpot's features include tools to organize and track contacts as well as tools to build personalized marketing campaigns including emails and live-chats.
Salesforce: Salesforce offers a comprehensive CRM solution with their Salesforce Customer 360 product. Salesforce's CRM tools go beyond the database and include elements like proactive AI capabilities to help salespeople make informed decisions about each customer.
Pipedrive: Pipedrive's cloud-based CRM platform gives salespeople access to vital information from anywhere at any time. Complete with email and communication tracking capabilities, Pipedrive prioritizes a simple, easy-to-use CRM solution.
How Will a Virtual Assistant Help You Maintain Your CRM

A virtual assistant is a perfect solution to ease the load of daily CRM tasks. Since even the most streamlined CRM systems need constant upkeep, hiring a virtual assistant can help you get the most value out of your data insights.
A virtual assistant will help with:
Data Entry – While some data is collected automatically, some still requires manual entry into the database. Although the results are highly valuable, data entry is often a time-consuming task that detracts from other necessary work. Hiring a VA will help expedite the process and allow you to focus on other things.
Data Cleanup – Sometimes even the most organized system can get messy over time. Data cleanup includes deleting duplicate files and ensuring customer information is accurate and up-to-date.
Training – At some point, staff across various departments will need to access your CRM database. After all, team members working in sales and marketing need access to this information to create effective campaigns! But teaching your in-house employees how to use the database may not fit into your busy schedule. A virtual assistant helps facilitate employee training sessions to familiarize in-house workers with how to use the database.
Reports – Finally, a VA should be able to take the data collected from the CRM database and create a comprehensive report detailing customer trends and effective marketing strategies. Generating reports on a regular basis will help your business track marketing and sales success rates and stay on top of an ever-shifting market.
We Are Working is Your New Solution

We Are Working matches businesses with virtual assistants from across the globe. Specializing in pairing companies with marketing assistants, admin assistants, sales assistants, and research assistants, We Are Working is dedicated to providing your company with the support you need to thrive.
A US-based remote staffing solution, our six-step onboarding process helps us keep track of your satisfaction throughout the process. From the initial consultation to ongoing check-in calls, We Are Working is proud of our exceptional customer service and attention to detail. Contact us today to get started!