Should I Outsource My Bookkeeping Services?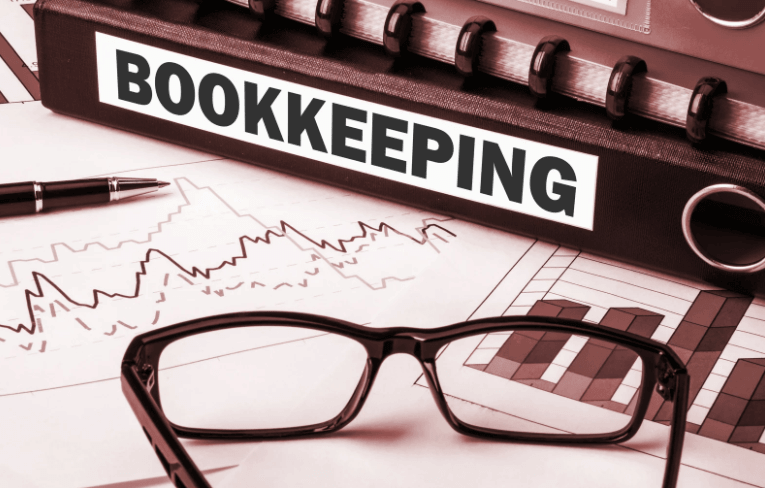 Is it time to outsource your bookkeeping services?
For many businesses, handling accounting in-house is not only money poorly spent, but keeps you from performing actionable items that can help your customers or generate new revenue. Three factors often determine whether outsourced accounting assistants are a good match:
Size – While companies of any size can benefit from outsourced bookkeeping services, smaller companies benefit the most.
Cost – Paying for in-house accounting services comes with unexpected costs – salaries, operations costs, benefits, and more. Utilizing outsourced bookkeeping services ensures that you are only paying for the services you use at unbelievable prices.
Scalability –

Outsourcing provides businesses with the flexibility to scale up or down their accounting services according to their needs, saving them the time and money required to hire, train, and manage in-house accounting staff.
These are but a few of the advantages that come when you outsource your booking services. In this blog, we break down the motivations and advantages to utilizing these services, as well as offering suggestions on how to get started.
Why Should I Outsource My Bookkeeping Services?
Small business owners understand that when it comes to busy work, there's never quite enough time to check all of the boxes. You may find yourself struggling with:
Data entry & invoicing
Payment collection & processing
Expense categorization
Reconciliations & payroll
When you outsource your bookkeeping services, these arduous tasks are all taken care of, giving you the peace of mind to focus on tasks that matter. Below, we have compiled a list of reasons more companies are turning to outsourced accounting assistants.
Scaling Your Business
The COVID-19 pandemic demonstrated that unforeseen circumstances can severely impact even the most robust markets, causing significant damage to a business's financial bottom line. For small businesses, outsourcing bookkeeping services can provide a crucial buffer against such uncertainty.
While keeping accounting services in-house may seem beneficial, sudden revenue drops could force companies to lay off employees or keep them on with little work to do. Outsourcing bookkeeping services can provide a clear advantage, as businesses only pay for the services they need, regardless of whether their workload increases or decreases.
This flexibility provides a competitive edge for businesses dealing with seasonal or unstable markets, as well as those seeking rapid expansion. By outsourcing bookkeeping services, businesses can focus on their core competencies while leaving the financial management to the experts, ensuring their financial stability in the long run.
Mobility
With the rise of remote work, many businesses are opting for hybrid work models that allow employees to work partially from the office and partially from home. However, some companies have taken it a step further by moving beyond the office entirely. There are many benefits to this approach, including increased convenience for employees and a substantial reduction in operational costs.
One way to facilitate a mobile workplace is by outsourcing bookkeeping services. Even for businesses that aren't centralized, it's essential to maintain clean accounting services to ensure maximum profitability. By utilizing outsourced bookkeeping services, businesses can stay agile and flexible while still having access to high-quality financial management.
Outsourced bookkeeping services offer a range of benefits for businesses looking to operate in a remote or hybrid work environment. For example, businesses can take advantage of the expertise of accounting professionals without the need to hire and train in-house staff. Additionally, outsourced bookkeeping services offer the flexibility to scale up or down as needed, ensuring that businesses only pay for the services they require.
Expert Quality
Small business owners often attempt to manage their financial records themselves, rather than hiring an accountant or bookkeeper to keep costs low. However, this approach can be risky and may result in missed tasks such as payroll, invoicing, and taxes. Outsourcing accounting services can protect a business's bottom line, ensure that bills are paid on time, and keep customers and employees happy.
Moreover, as a business owner, time is a valuable commodity that should be spent on generating revenue and other essential tasks. Outsourcing bookkeeping services can free up your time to focus on your core competencies, allowing your business to grow and thrive.
To ensure that your financial records are in expert hands, consider outsourcing bookkeeping services. An experienced bookkeeper can identify and rectify errors quickly, preventing costly mistakes that could impact your business's bottom line. Additionally, outsourcing provides access to the latest accounting technology and software, ensuring that your records are up to date and compliant with relevant regulations.
By trusting an expert to manage your financial records, you can rest assured that your business operations will run smoothly. Outsourcing bookkeeping services can save you time and money, reduce the risk of errors, and provide valuable insights into your financial performance, helping your business succeed in the long run.
Outsource Your Bookkeeping Services with We Are Working
Outsourcing bookkeeping services is a commitment to providing excellent service to your customers and employees. Instead of relying on in-house accounting services, outsourcing ensures that you receive the best value for your money while avoiding the risk of missing important tasks such as taxes, invoices, or billing.
At We Are Working, we provide US-based staffing solutions that take care of busy work so that you can focus on growing your business. Our talent is sourced globally, but your work will be entirely managed by US-based professionals, ensuring that objectives are met promptly and communication is never lost. Our services are flexible and affordable, with:
No contract
No minimum hours
Starting at $11/hour, all-in
By outsourcing your bookkeeping services to We Are Working, you can save time and money while ensuring that your financial records are always accurate and up to date. Our team of experienced professionals can help you maintain compliance with relevant regulations, minimize errors, and identify opportunities for growth. With our flexible pricing and no commitment policy, you can try our services risk-free and see the results for yourself.
Ready to get started? Contact us today to schedule a free consultation.