From Engineer to Entrepreneur: A Recipe for Success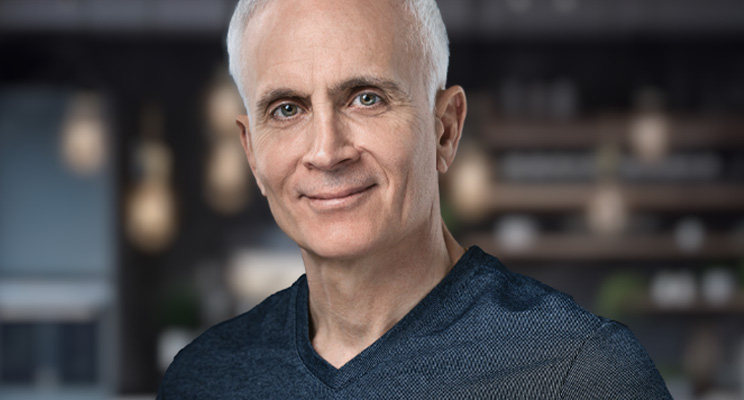 Mark Olynyk
Founder and CEO of We Are Working and Achieve Test Prep
As Founder and CEO of We Are Working, Mark Olynyk is setting a new standard for how small to medium-sized businesses develop the workforce they need to remain competitive. His commitment to helping companies recruit, train, monitor and coach virtual employees is changing the way companies gain access to top talent and improve their productivity and efficiency. Outside of the office, Mark enjoys traveling, spending time with his family and staying committed to his vegan lifestyle. 
In this article, Mark discusses how We Are Working got started, shares more about his journey to becoming an entrepreneur, and offers advice to others who may be on their own path to starting their own business. 
What does it take to start your own company? According to We Are Working CEO and Founder, Mark Olynyk, you have to prepare yourself for some hard truths and understand that just having a good idea is not enough when it comes to being successful.
Being a CEO means working long hours, putting your employees first, and carrying a heavy responsibility for an extended period of time. Ultimately, you have to follow your passion, take risks and put in the hard work in order to see the success you want. And if anyone has seen success by following this approach, it's Mark. 
A self-proclaimed "serial entrepreneur," Mark has successfully launched and scaled five start-ups. His latest company, We Are Working, was a result of the successful management and rapid growth of another company of his – Achieve Test Prep, an innovative, 100% remote staff-based company. 
A success story in innovation
Implementing We Are Working's remote workforce staffing and management services for diverse companies has been an incredibly rewarding professional learning experience for him. Their unique business model addresses common challenges faced by small and mid-sized businesses, including attracting, onboarding, managing, and compensating staff, while still finding the time to focus on growth. They take a full-service approach that's more partner-like than any other competitor out there, and he feels proud that they get to be the secret to success for so many of their clients.
One of the key elements that enables them to do this is their ability to create solid and thorough workflows. In essence, it's all about creating a system so foolproof that it could practically run itself. The results? All their clients' tasks get done when they need them, as they need them, and in the most efficient way possible.
Outsourcing to remote workers – both U.S.-based and offshore talent – is a rising trend for companies, particularly since the pandemic. "When done correctly, it can be a game changer for productivity and efficiency," says Mark. 
Mark recounts that finding and hiring talented people has always been one of his biggest business challenges. "It's not easy to find hard-working individuals who are also a good fit for the company culture. And when you do find those gems, they're often in high demand," he reflects. However, they've been able to overcome this challenge by really focusing on their recruitment and retention strategies, and by offering competitive compensation and benefits packages that attract top talent. "It's not always easy, but it's definitely worth the effort," he says. 
Pursuing a passion to find success
But Mark didn't start his career as an entrepreneur and CEO. Before the launch of Achieve Test Prep and We Are Working, Mark spent four years working as an engineer, but felt that this path wouldn't lead to the long-term professional satisfaction and financial success he knew was possible. Mark had always felt a pull towards becoming an entrepreneur, and so he decided to take a leap of faith and start his first business. 
With five companies under his belt, Mark has learned a few things about what it takes to become a successful entrepreneur. Mark's own recipe for success comes down to three important ideas: Seek knowledge, embrace risks, and take action.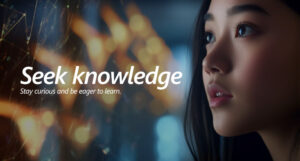 Seek knowledge
Being an entrepreneur requires a keen sense of curiosity and eagerness to learn. One must take note of the latest industry trends and developments, understand what the competition is doing, and find ways to do things better. 
Mark is an innovator who constantly challenges the status quo, always seeking ways to add value and differentiate himself from the competition. He makes it a priority to stay informed by reading industry publications, attending conferences and networking with industry experts. 
But success goes beyond simply taking in information. At We Are Working, Mark has fostered a culture of innovation. Teams are encouraged to think outside the box, experiment with new ideas and take calculated risks in order to stay ahead of the curve and deliver more value to their clients.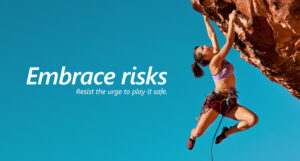 Embrace risks
Taking risks is another crucial part of achieving success. But Mark emphasizes that it's not just about taking risks for the sake of it –  it's about being strategic and calculated in your decision-making. 
When considering a new opportunity or venture, Mark always hopes for the best outcome but plans for the worst-case scenario. That means thinking through the potential risks and downsides, and ensuring that his business can weather any potential setbacks. 
It's not always easy, and it can be tempting to play it safe. While embracing risk can be easier said than done, doing so strategically with a solid plan in place can pay off in the end. With the right mindset and approach, anything is possible.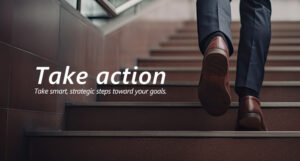 Take Action
Starting a venture can be tough and often it requires a great leap of faith to set up one's own business. But according to Mark, success doesn't come by sitting on the sidelines. 
"You have to take action in order to see any rewards, and any step that gets you further toward your goals is a step worth taking," he says. Maybe it's finally deciding to leave the career you've been in for the last decade to pursue your true passion. Maybe it's seeking out other experienced, successful business owners and picking their brains as much as possible. Or, maybe it's running your business plan by trusted advisors and tweaking your ideas based on their feedback.
Whatever those next steps are for you, Mark's advice is to take action, but to do so with intelligence, strategy, and a willingness to seek help when needed. And above all, stay humble and keep learning.