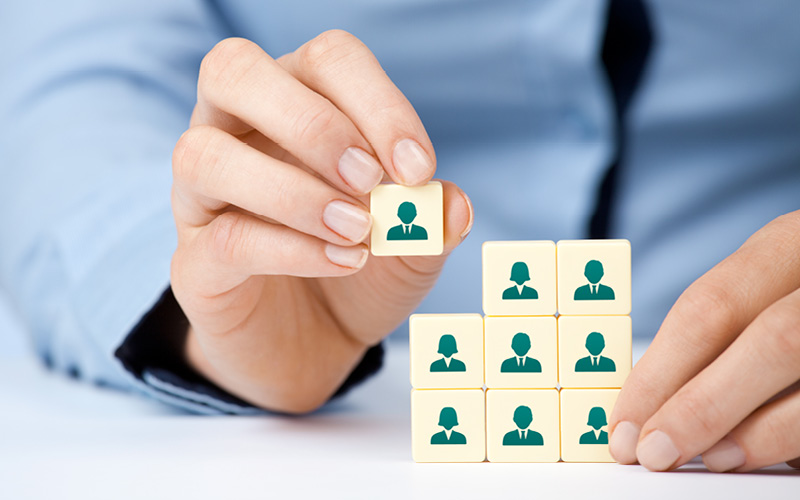 How to build a hiring plan

What are the 4 major considerations of hiring decisions

What are smart hiring methods 

Tips for making the right hiring decisions 

Making great hiring decisions 

Who makes the final decision in hiring process 

What are hiring challenges 

Direct hiring vs. outsourcing 

Cost of hiring vs. retaining 

Why is hiring hard right now? 

Why is hiring the right person important 

Average hiring process 

Who does hiring in a company 

How makes hiring decisions 

How do you solve hiring challenges 
Your business has vacancies to fill but the process of finding and bringing on new talent can be exhausting. There are so many points to consider. From direct hiring vs. outsourcing, using independent headhunters vs. internal recruiters, and more. Why is hiring hard right now? And what are smart hiring decisions? Learn how to solve hiring challenges with these top tips.
What makes hiring hard right now?
Employee turnover is at an all-time high going into 2023. With Baby Boomers aging out of the workforce and Gen Z stepping in, workplace attitudes are changing. People are less likely to stay with one job for the long term. Job hopping has become much more common as individuals seek companies and positions that closely align with their passions and values. Younger generations are driven by purpose and are willing to sacrifice security in pursuit of personal and professional fulfillment. 
This unwillingness to settle creates additional hiring challenges. While the cost and time involved with recruitment is already high, today's applicants are more likely to disengage without warning during the interview process.   
Facing a more selective talent pool, employers need to be more strategic in forming a hiring plan. 
Why is hiring the right person important?
Recruitment is expensive. Hiring the right person is important because the time, effort, and cost that goes into finding, hiring, and training a new employee is substantial. 
According to Indeed, recruitment costs anywhere from $4,000-$20,000 per new hire, depending on the role. 
Common hiring costs include: 
Recruitment/HR team

: Whether you handle hiring in house or work with a third-party headhunter or firm, the work put into finding a new hire needs to be compensated. 

Job posting fees:

Many job boards require a fee per posting. 

Background checks/drug tests:

Depending on your industry, you may need to conduct verification checks for new hires. 
Also contributing to hiring costs are sign-on bonuses, benefits packages, relocation services, and more. Not to mention the costs of onboarding and training.  
Studies have shown that it takes an average of six months for new employees to fully get up to speed in their role and start performing. During that time, other team members may be picking up the slack or tasks may be falling through the cracks entirely. 
With all this upfront investment, hiring the right person is crucial. A poor fit means you'll either have to invest in even more training and guidance to get the individual where they need to be. Or you'll have to start the hiring process over.

Use smart hiring methods
Building a hiring plan helps you get ahead of finding the right candidate. Here are some smart hiring methods you can adopt as you hunt for your next employee.
Communicate a strong employer brand
Branding isn't just about attracting customers. It's also about enticing potential employees because today's candidates are interested in more than just job descriptions, employers need to communicate who they are and what they offer beyond title and salary.
According to studies, 75% of job hunters research a company's reputation and culture before applying.
Adding a "careers" or "employment" page to your website helps prospective employees get a better sense of whether or not they should apply. This page can list not only open job positions but tell the story of why someone should share their talent with you.
Points to include:
Benefits: List common company benefits such as insurance, 401k options, PTO, remote availability, and any other perks that make working for you a competitive advantage.
Culture: Describe your workplace environment, highlighting any unique opportunities for career development, team building, work/life balance, and beyond.
Values/mission statement: Why was your company founded, and what principles do you adhere to on an everyday basis? Discuss the values you bring to your industry, customers, and employees.
Industry prominence: If you've won awards for your products, services, or workplace environment, be sure to showcase those recognitions.
Current employee testimonials: Written or video testimonials of team members expressing why they love their job is a great way to showcase your culture.
Hire freelance first
One way to test whether a new hire is a good fit is to bring them on freelance to start. Working with a freelancer or virtual assistant helps you get a good sense of their work ethic and abilities, allowing both parties to gauge whether or not a full-time arrangement is beneficial.
Freelance contracts will be different from full-time employee terms. You will need to map out the exact terms of your arrangement, including hourly rate, weekly/monthly hours, and any scheduling requirements.
Starting with a freelancer is an effective way to judge work quality and culture fit. But keep in mind that not all freelancers may be open to eventually moving into a full-time role. If you're interested in exploring this route, identifying your job posting as "freelancer to full-time" opportunity can help attract those open to staying put for the right position.
Ask for employee referrals
Your team members are likely to have an extensive network of similarly skilled peers. Asking them to spread the word about open positions is a good way to reel in vetted talent.
This is a smart hiring method because employees do some of the recruitment on your behalf; because they know the demands and culture of your business, they're likely only to reach out to peers who'd be a good fit. Recommending unsuitable candidates reflects poorly on staff members, so they'll weed out individuals
You can also reward employees with a referral bonus for successful hires. That will motivate them to find the best possible candidate for the role.
Work with a staffing firm
Outsourcing your hiring needs is a smart hiring decision that can save time and money. When you work with a staffing firm, that external team takes on all the heavy lifting of finding the right talent for a role. This includes screening candidates, interviewing, and more.
Because staffing firms focus on hiring day in and day out, they are experts in the process. This streamlines your process and offers several advantages.
Benefits of working with a staffing firm include:
Saves time: Removing this burden from your HR team frees up their time to focus on more pressing internal matters.
Expansive talent pool: Staffing firms pull from a large network of reliable, vetted talent across various industries and roles.
Hire quickly: Finding candidates may take your staff significantly longer than a professional team who specializes in this area.
Market knowledge: Partnering with a staffing firm can help you nail down the right job description and qualifications, including industry benchmarks (education, certifications, etc.) to look for.
Make smart hiring decisions with We Are Working 
We Are Working is a staffing agency that can help you make smart hiring decisions. We specialize in virtual assistants who can take tasks off your plate to increase productivity and efficiency. We offer affordable rates and quick turnaround times.
Schedule a consultation with us today to assess your hiring needs.