How Outsourcing Saves Money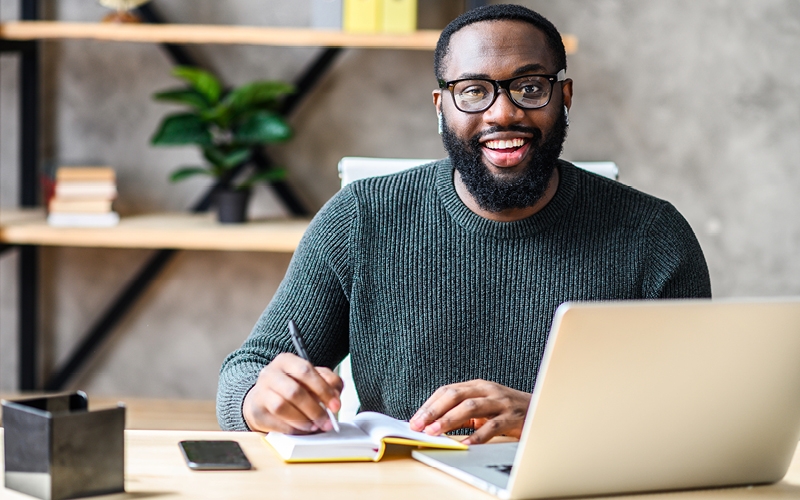 Outsourcing helps businesses redistribute work in a manageable, efficient manner, but how does it save money? By leveraging lower-cost talent to take on projects or long-term business functions, you can help alleviate burden off full-time employees and help the business as a whole be more productive. Learn more about the financial benefits of outsourcing with this overview
What is outsourcing?
Outsourcing is the practice of one business hiring another business or contractor to perform tasks that are outside of scope or bandwidth by the company's own employees. When bringing on more full-time team members is out of budget or untenable based on a project's timeline or needs, outsourcing can fill in that gap. This strategy helps businesses save money while still achieving productivity and growth.
Outsourcing arrangements can be:
Short or long term, depending on the need
Between two businesses or between a business and an independent contractor, freelancer, or virtual assistant
Used to fill a variety of roles, from data entry to digital marketing
With the rise of the virtual workforce, outsourcing has grown in popularity. Businesses no longer have to rely on talent in their own backyard; it is now easier than ever to find the right person for the job, no matter where they live.

Outsourcing vs. full-time employee cost
In short, outsourcing saves money because it costs less to work with a third party than employing a full-time team member. The need for more help can be a struggle for small businesses who don't have the time or budget to bring on more full-time employees.
Full-time employees require:
Training: Initial onboarding and ongoing talent development are key to investing in a qualified, talented staff.
Benefits: Full-time employees require employment benefits, such as health insurance, paid time off, and more.
Technology: Company staff will need laptops, computers, or phones to get the job done, in addition to internet access.
Workspace: In-office employees need a comfortable space to work, have meetings, take breaks, and more.
Outsourcing cuts down these costs significantly, especially when working with remote talent. Most independent contractors supply their own technology and don't need additional allowances.
Plus, full-time employees are salaried, whereas outsourced staff are paid hourly. This means businesses can have more control over how much they are spending for the job.
Outsourced staff also provides flexibility. Committing to a full-time employee means having someone on for the long haul, which may or may not be necessary. While outsourcing can be long-term if desired, it can also be project based or short term depending on need. This can be a great advantage for businesses who need extra help during certain times of the year or during unexpected periods of extreme growth.
What are the financial benefits of outsourcing?
Paying a lower hourly rate for outsourced talent is a huge advantage, but in addition to salary and benefits savings, outsourcing offers a variety of financial benefits.
Save time: Freelancers or virtual assistants seeking outsourced work are experts in their fields, such as design, bookkeeping, or customer service. Because these individuals are already trained, businesses can get them up and running faster.
Increase efficiency: Unburdening team members by moving tasks off their plate helps raise performance across the board. Delegating work helps ensure more is getting accomplished on any given day.
Boost productivity: Outsourcing work creates more opportunity for your full-time employees to focus on bigger picture projects and tasks.
Expand product or service offerings: Having more help opens the door to get more projects underway.

Additional outsourcing benefits
Outsourcing has additional benefits that aren't directly tied to finances.
Work with experts: Freelancers and virtual assistants specialize in their fields, meaning you'll get top-tier talent on your projects. Especially if you hire remotely, you'll have an extensive talent pool that extends far beyond your business's home base.
Peace of mind: Being able to check off multiple projects or tasks that were previously backlogged offers a huge relief for both you and your staff. Reducing burden allows your regular team more room to work on passion projects and grow the business.
Access to new ideas: Anytime you bring on new team members, you're bringing on fresh eyes who may be able to suggest new solutions and tools to improve your processes or product.
Outsource with We Are Working
We Are Working is a US-based 100% remote staffing firm that can help you outsource your tasks with fully trained and managed virtual assistants. We match our vetted talent pool to your specific needs, pairing you with affordable, reliable sales assistants, bookkeepers, marketers, and more. Starting at $11/hour, you can bring on a remote worker to help minimize your to-do list so you can focus on the bigger picture. Learn more when you schedule a free consultation with We Are Working today!