Remote-First Strategy – Business Success during COVID-19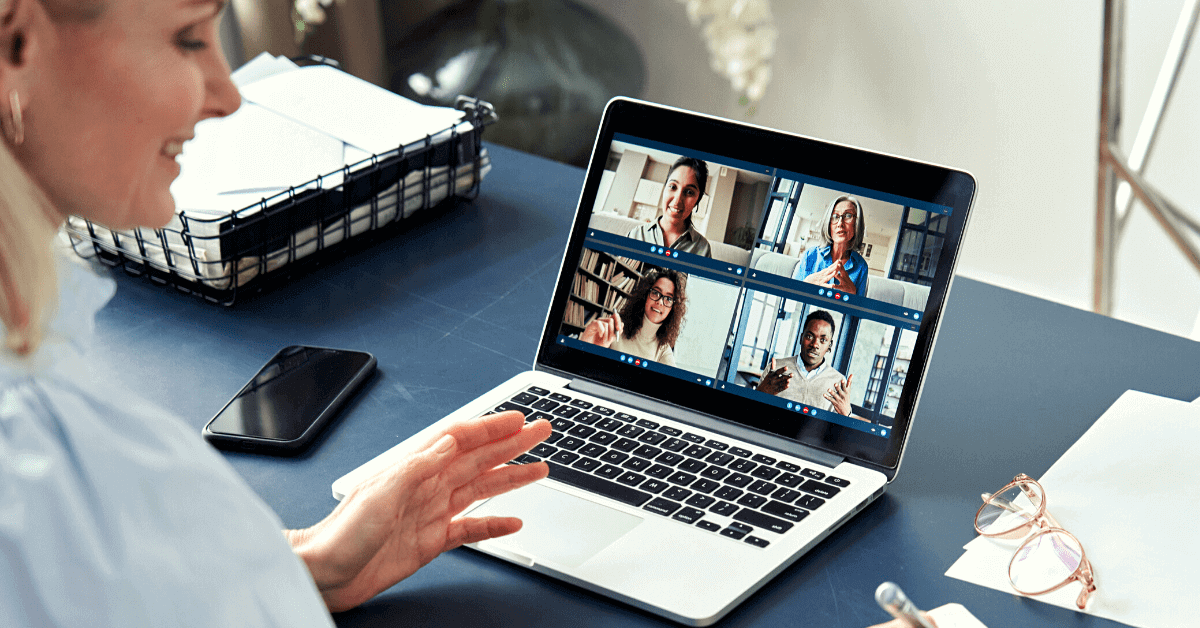 While remote work has been around for years now, with even my own experience working from home taking place back in the technological Stone Age of 2005, there is no doubt this trend was accelerated by the COVID-19 global pandemic. Working from home is part of the collective experience the world has been sharing which is encapsulated in the phrase we are all so tired of hearing – "the new normal." Which, hopefully very soon, will be the "old new normal."
But just how did business leaders respond to this challenge? And how have they seen their businesses change? We asked a group of CEOs and Founders how they have seen their business change, especially regarding their in-office and remote workforces. We have collected some of our favorite responses here to share with you, along with the top three insights from the responses.
1. Pivot Your Business
Adapting to a remote-first world took creativity in order for some businesses to pull it off. Especially a year ago, when there was little understanding of the extent of the pandemic or when vaccines would be available, businesses had to look for ways to pivot. With an increasingly unpredictable future, that pivot was done with the understanding that it might be a permanent change.
"Before the pandemic, we had about 50 employees with 12 working remotely and the remainder working locally. Now, we have 109+ employees, and our entire team works remotely. Going forward, I expect about 75% of our employees to stay fully remote. The reason the shift to remote work is right for our business is that it allows us to serve more clients.
In the past, our service area was limited to major US cities like NYC, Chicago and San Francisco. Now, we provide virtual services, which has expanded our reach across the US and around the world. In the short term, the best way for us to continue serving clients in places like Canada, the UK and Australia is to continue with remote Operations." – Michael Alexis, CEO of TeamBuilding
2. Shed the Overhead
I mean, who enjoys paying for rent, electricity, water, internet, signage, permits, and all the other expenses that pile up with corralling employees into a building? How about dealing with landlords, maintenance, safety issues, and inspections? Does anyone at all miss the constant tug-of-war regarding what the thermostat should be set to? If you have a business that can be remote-first but it isn't yet, what do you have to lose except overhead?
"Prior to the pandemic, we had 34 full-time employees in 2 cities, Denver and Los Angeles. In each city, we rented a co-working space where we had offices to use 3 days a week, and our staff was given the freedom to work from home on the remaining days. Because we already had a network in place to allow for virtual work, we weren't derailed when the pandemic hit, and our team began working entirely remotely.
In June 2020 it was clear that our team was able to remain productive in this scenario and we terminated our office lease agreements. In the second half of 2020, we added 4 full-time employees and now we have the ability to recruit in cities around the globe. We'll be adding another 3 roles in 2021, to bring us to a total of 41 remote positions. While the virtual first initiative didn't come without challenges, we've been able to make it work and feel it's helped our business prosper." – Sam Richards, Cofounder of Trivia Games, Inc.
3. Accelerate Growth with a Wider Talent Pool
When you tie your business and the people in it to a physical location, your business is only as strong as the local talent pool. Well, unless you are looking to pay the expenses and wait for someone to relocate. But when you break down the digital walls of your business, you open up possibilities of connecting with qualified candidates from around the country and across the globe. While some jobs require a physical presence, to "keep the lights on," a hybrid approach can still provide many benefits of a remote-first business strategy.
"Our company had a curious staffing response to the pandemic. Since the pandemic started, our staff has grown three times its original size. We are in the digital marketing industry, and with its rise in the past year, we had to accommodate the demand and added plenty of new staff. It's likely that you will meet someone working in our company for nearly a year but has never set foot in the office or had a face-to-face meeting with any of the original staff.
Currently, the entire 30+ team is working remotely. We plan to have a skeletal staff of not more than 10 in the office for operation reasons after everyone gets the chance to receive the vaccine." – Stefan Smulders, CEO of Expandi
How has your business changed? Have you seen growth like these business leaders? If not, take a look at our article "Go Remote with Intent." There you will find tips for adapting to a remote workforce and the six pieces of ensuring you are making the switch with intent.
If you are interested in learning more about our services and what we can do to help your business go remote-first, while saving you time and money, shoot us your questions.