The Best Tools for Managing Remote Employees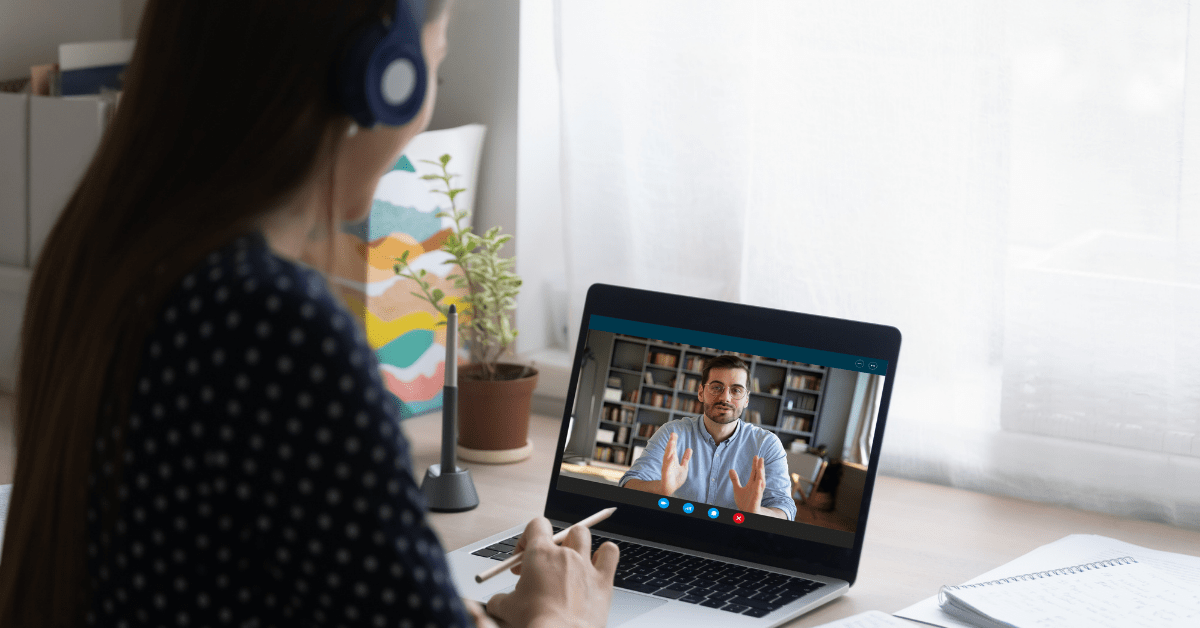 Whether you sent your team home in March of 2020 and have been learning how to manage your employees remotely since, or you've been fostering a remote workforce for years – you know that the tools you use are essential in keeping everyone on the same page, engaged, and productive.
In this series, we'll cover the set of apps, software, and services we think are the best tools to manage remote employees.
Building Your Technology Stack for Managing Remote Employees
Every business is a little different and might find some tools essential that other companies would never use. For example, an online career school would need a platform like Google Classroom that allows teachers to assign and grade course work and tests, while students complete that work and take the tests. But that type of application isn't needed for an accounting firm.
So, industry-specific tools for managing remote workers aside… we suggest that every company with a remote workforce cover these areas of their business with the right platform:
The order of this list is intentional. With many of our traditionally physical tools like phones and software running on one specific computer, you'll probably find that many of the finance, external communication and maybe even HR tools you use are already conducive to remote work. But, when it comes to project management and internal communications, former office-dwellers quickly realize that they relied heavily on being within shouting distance to get work done.
So – we'll start there. How do you get work done in a remote world?
Internal Communication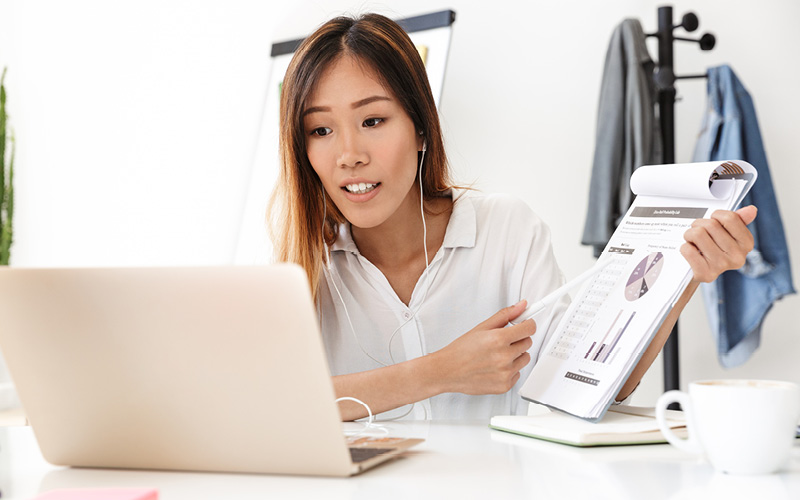 The first thing you need is the ability to communicate with your employees and coworkers. We suggest you make room for both informal and structured communications. 
As much as you may have hated seeing employees whispering amongst themselves, you know that in most cases they were talking about personal issues and blowing off steam. And, that in order to have a strong team, you needed them to have those kinds of relationships with each other. So – make room for them in your remote world as well.
There are four considerations we'd like you to keep in mind for internal communication:
Chat

Email (

maybe

)

Calendars / Schedules

Meetings
Chat
Chat tools allow employees to constantly interact with each other. The popular providers will connect your employees to one another so they can chat one-on-one or in small groups. You even create larger groups where employees can stay connected as a department, a project team, or create their own fun groups like Recipe Clubs, Insert-TV-Show-Name Fans, etc. to share their hobbies and interests with other team members.
Here are a few applications that work well as company-wide chat platforms:
Email (maybe)
If your team uses email to stay in touch because that's what they've always done and that's how they get work done, stick with it. A chat platform is something that they might not adopt and use if they are in the habit of emailing each other.
But, if you're just starting out and looking for the best way to keep your team connected – use a chat platform. Tell them to stay out of their email boxes except for external communications and any time email is really necessary. (e.g., Your HR sending a company-wide memo about benefit signup deadlines.)
Calendars / Schedules
Is your sales guy in the office today, or on the road meeting with clients? When you can't just glance at his desk to see whether or not he's in his chair – how will you know?
A shared calendaring system is the answer.
While there are several different calendaring apps on the market, it's probably easiest for you and your team to use the calendar associated with your email provider. For most of us – that's either Google or Microsoft. Connecting with email makes sending, accepting, and managing meeting requests with contacts super simple. 
You'll need to set guidelines for your team members around working hours, setting up meetings, etc. – but you'll likely see that the calendar becomes an essential tool for your employees. Everyone will appreciate the transparency into their coworkers' schedules. This will allow them to plan better and makes it simple to coordinate meetings both internally and externally.
Meetings
Meetings are the final item to consider for internal communication. Each company, and even each group/department/project within a company falls into routines for meetings. Having the right tools to support those meetings is getting easier and easier.
Like with calendering, both Google and Microsoft offer online meeting platforms built right in. Meeting invites can automatically include links and phone numbers to join the meeting via online video conferencing and/or phone. 
As I mentioned above, here at We Are Working, we all use Skype. Google's meeting platform wasn't as advanced when we first started, and Skype has kept up along the way. So we have stuck with Skype over the last decade.
If your staffing strategy is a hybrid model, where some people are still working together in an office, you'll want to plan very carefully for that. At a company I worked for, a good portion of the staff was in the office while others worked remotely. The office conference rooms were equipped with large screens, speakerphones and connections to the company calendar. This meant in-office staff could simply press a button to include remote team members in any meeting.
File Management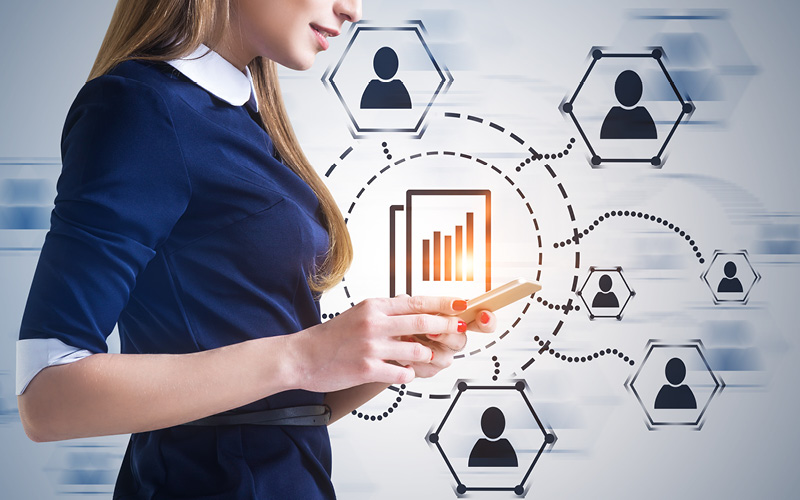 The newer your company is, the less likely you are to be dealing in "paper" files. Even real estate, financial, and legal documents are able to be shared, signed, and stored digitally. If you have an office location, you may have used a server in the building that held your shared company drive. Employees could log in when they were plugged into the network to access and add files.
But, with employees outside the office – you'll need to figure out how to securely share and store files on a cloud-based system – something your team can log in to from anywhere.
Google and Microsoft business suites

: Both Google and Microsoft's business suites offer a shared drive solution. They are password-protected at the very least, and allow you to add more controls like locking down file access to employees only and requiring login authentication through a system like Duo Security. As with calendars and meeting platforms – using the "Drive" supplied by whichever of these two providers you choose is a good way to keep everything simple and integrated for your team.

Dropbox

: Another option is Dropbox. This file-sharing app makes it easy to upload files for storage, download them, and share them with a link, password, or PIN with specific teams, team members, clients, vendors, etc. They've recently added collaboration tools. This means your team can work together on files right in Dropbox instead of downloading, editing, and reuploading them.
Whatever system you choose, take some time to set up policies for organizing and sharing files. Without clear direction on how the entire company – or even each department – will store and share files, you'll quickly find that nobody can find anything.
This is the first article in a three-part series on the best tools for managing remote employees. Check back next week when we explore the best tools for project management and external communication. Followed by the grand finale covering human resources and finance tools for remote-first businesses. In the meantime, if you are interested in learning more about our services and what we can do to help your business go remote-first, while saving you time and money, shoot us your questions.