What is a Remote-first Staffing Strategy?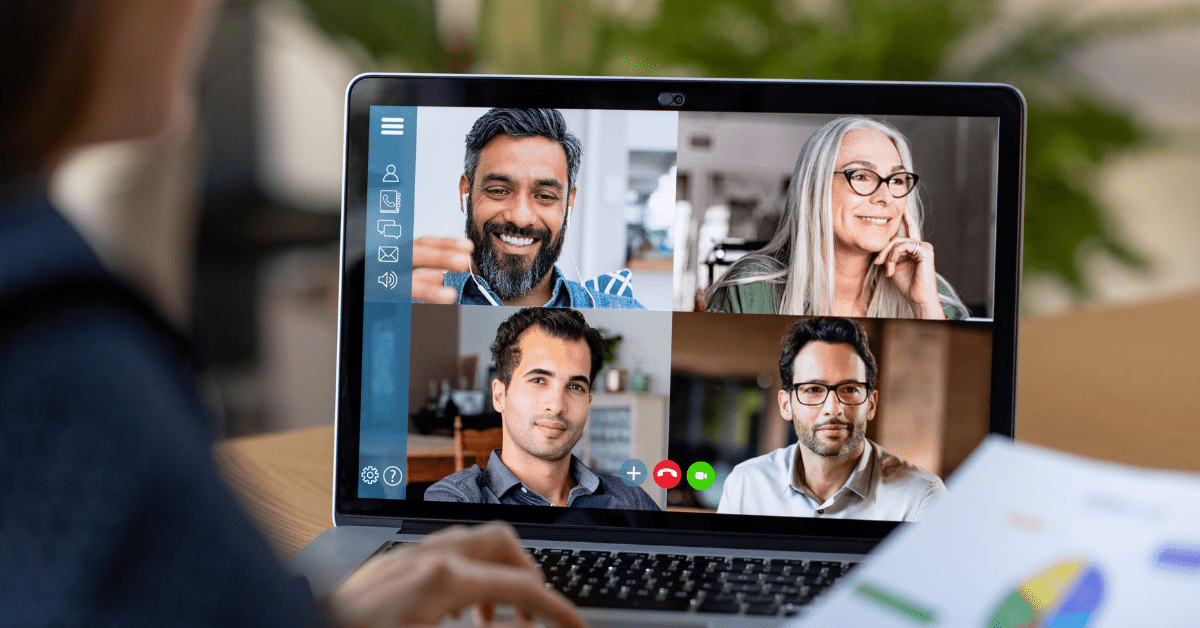 For over 20 years now, many US businesses have slowly shifted away from having 100% of their staff in the office 100% of the time. Some opened up to flexible schedules, allowing some employees to work a few days at home. While others got more aggressive with the shift and began hiring outside of their immediate geographical locations, onboarding employees who rarely, if ever, visit the office.
The internet, cloud-based computing, video conferencing, and smarter and smarter smartphones have all made it possible for employees to be productive and stay connected. All without having to be under the same roof as their coworkers.
Nothing has had a greater impact on the shift towards remote work than the COVID-19 pandemic. In a matter of a few days, businesses across the world had to make arrangements for their employees to continue working while sheltering in place in their homes.
For companies that already offered flexible hours and work-from-home opportunities, the pandemic had less of an impact on productivity.
"Before the pandemic, we had 20% of remote employees. In most cases, there were web-developers and writers. The lockdown taught us that everyone can work at home without losing productivity. Today, we allow all employees to work where they feel more comfortable and happy. I'm not going to change this." – Anatolii Ulitovskyi, Founder of SEOtools.TV
But for those that had avoided remote work, it took a lot to close up the office. That also meant getting everyone situated at home and figuring out how work was going to continue without employees sharing a physical space.
While analysts are busy making predictions about the long-term post-pandemic effects on the workforce, I'm confident that more companies than ever will consider remote work as a viable option. For some, that may even mean creating a remote-first staffing strategy.
Developing a Remote-First Staffing Strategy
So, what is a remote-first strategy? Think of it just like "mobile-first" in the design world. Mobile-first is where developers and UX designers create digital experiences for phones and tablets. This leaves the desktop/laptop experience as a trailing requirement. "Remote-first" puts the remote work experience first. This relegates the office — if there is one — to just another place an employee may sit.
When you can't rely on a building and proximity to bring your team together, teach them the ropes, align them on priorities, and motivate them to produce good work, you've got to be intentional about how work will get done.
You'll need to cover these three areas when you build a remote-first company:
Rules of Engagement

: Be clear about the who, what, when, where, and how for each employee, each team, and each project, and each goal.

Access

: Provide employees with access to the physical items they need to do their jobs (ie, laptops and smartphones), access to tools and data (ie, Google Drive, email, your CRM), and access to their teammates, managers, and company executives.

Communication

: Most importantly, you'll need to ensure that your employees can easily communicate with one another and stay on the same page.
Benefits of Remote Collaboration
If you do it right, a remote workforce brings along so many benefits for productivity and profitability. Here are a few:
Cost savings
Let's start with the most obvious and most measurable benefit of having a remote workforce: no rent and facilities costs. If you don't need a central location that is large enough for your team, equipped, cleaned, heated/cooled, maintained, and decorated – that's a huge saving on traditional business costs. That's money you can invest elsewhere, or pass through to profits.
Employee satisfaction
While working remotely isn't right for everyone, we're willing to bet that most employees see the ability to work from home as a benefit. They knock out the time and cost of their commute, save on work clothes and lunches, and are better able to fit their personal obligations and priorities.
Expanded talent pool
With a remote-first staffing strategy, the world truly becomes flat. If you remove the biggest barrier to getting a job in your company (living close enough to get into the office each day), you can hire the right person for each seat in your organization. It doesn't matter if they are on the other side of the country, or halfway around the world. The only thing that matters is that they are the right person for the job.
Defined performance metrics
In your Rules of Engagement, you'll need to be specific with each employee about what you expect from them. Take this as an opportunity to really dig in and determine what results you expect the employee to reach, how you'll measure for those results, and what it means when they miss, meet, or exceed those expectations.
Automation and outsourcing opportunities
Knowing what you want from each employee should also help you define what you don't want. You want your VP of Sales on the phone talking to customers – you don't want her spending hours on prospect research, Googling each and every person to collect data. You can outsource that to a Virtual Assistant. Your customer service reps should be helping customers with unique problems. You don't want them resetting passwords for lost logins all day. You can automate that. 
Intensified focus and alignment
In an office setting, everything can change on the whim of a leader. Or sometimes the loudest guy in the room. "Hey everyone, stop what you're doing. We're going in a different direction." But, when your team is spread out – the "hey everyone" takes a bit more effort. This means you only do it when you've really thought about the change and what it means. Employees stay focused on the task at hand, knowing they need to get their part completed in line with the rest of the team. Everyone stays aligned and focused on the plans you've clearly communicated. Even when you do make a change, your "hey everyone" will need to be clearly communicated. This way employees will understand what they need to do to realign. And then they can set their focus on the new goal or the new plan.
Increased productivity
With everyone running towards the same finish line, productivity increases. Plus, without a water cooler or coffee machine to gather 'round or other friends to pass on the way to and from the bathroom – your employees stay focused on work.
94% of 800 employers surveyed by Mercer, an HR and workplace benefits consulting firm, said that productivity was the same as or higher than it was before the pandemic, even with their employees working remotely. (SHRM)
Potential Hazards of a Remote-First Workforce
The benefits of remote collaboration stack up nicely – but there have to be negatives as well – right? Of course there are. But, they are by and large due to a lack of planning. If you don't take the time to create Rules of Engagement, ensure that your employees have adequate Access, and don't place Communication at the center of everything – you'll fail.
Without those key components, just about every benefit above becomes a potential point of failure. What you save on rent is wasted on hiring the wrong people, going in a thousand different directions that don't lead to a profitable result, missing opportunities to streamline the business, and having a disgruntled workforce.
The great news is We Are Working can help you avoid the pitfalls of remote-first workforce strategy and craft a customized plan for you to adapt with intent. If you are interested in learning more about our services and what we can do to help your business go remote-first, while saving you time and money, shoot us your questions.