Real Estate Agents Share Top Tasks delegated to VAs
Real estate is such a lucrative business for a unique individual who is able to wear many hats, but most of all someone who can forge lasting connections with their current and potential clients. In reality, a decent portion of the behind-the-scenes workload that keeps real estate agents up to 1 a.m., can be delegated to remote staff, like a team of virtual assistants. In fact, this can potentially even give a real estate agent 24-hour coverage, depending upon their specific needs and workload. 
We asked some top-performing real estate agents to share their insights into how working with real estate assistants has transformed their business and which tasks they felt were best suited to delegate so they can focus on their buyers and sellers, generating more leads and revenue, and reclaiming personal time. Below we have shared the top tasks to delegate, coming to you straight from fellow real estate agents, so you can take their experience and apply it in a way that will help you take your real estate practice to the next level.
1. Administrative Work
Pop quiz: How much of your current real estate admin work would you want to dedicate your time to if you had the option to make it disappear for as low as $7/hour? If you gave any answer less than 100%, you are our kind of person. On a serious note though, whether you call the role a virtual assistant, a remote assistant, a personal assistant, or just a plain ole assistant – having someone you can delegate various back-office and customer service tasks to can not only boost your financial wellness but also has other benefits – as our first real estate pro lays out so well here below.
"I delegate all of my admin tasks to my personal assistant, this lets me concentrate on international real estate marketing and selling which is my forte. Delegating lets me spend more quality time doing what is important to me and of course growing the property business.
I used to try to do it all myself and found myself working around the clock spinning plates, this does more harm than good and burns you out. Now my PA (personal assistant) takes my calls, handles customer service and manages all of my admin. This has not only resulted in an increase in business but also a healthier and more enjoyable environment." – Iain Stewart, Director and International Property Marketing Specialist of Property Hotspots Global
2. Real Estate Listing Management
Imagine reclaiming the time you want and dedicating it to family time, not inventory photo upload time. What if all of your listings could look polished and professional, but you could just focus on turning that inventory listing into another sale and be present for the personal events that matter most? Take a look at how our next real estate professional manages to do just that.
"As a real estate agent with a family and responsibilities, it can be hard to find hours in the day to fulfill all of the demands of being a successful real estate agent. This business requires attention to small details that are sometimes time prohibitive, like managing listings, uploading photos, booking appointments, making social media posts and making promotional material. These are all tasks that would be better served delegating to an assistant, or even a virtual assistant, who can handle these time-consumptive but still vitally important aspects of being a profitable real estate agent." – John Romito, Founder of Heart & Home Real Estate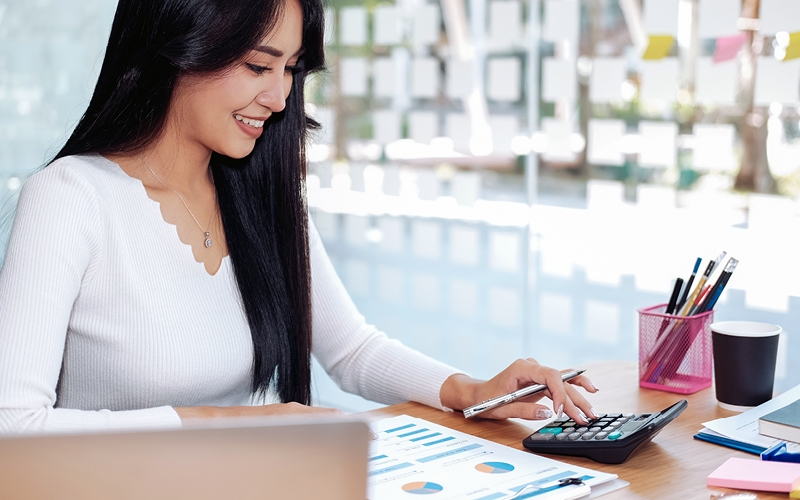 3. Bookkeeping, Research and More
Did you get into real estate because you just love bookkeeping, research, data entry and appointment setting? Great! Then you can skip this and read tip 4. For everyone else, how about taking those roles off your desktop and getting back to the reason why you got into real estate? Our next real estate agent breaks down his personal do's and don't on what he delegates and what he keeps for himself, along with his reasons why.
"Do delegate some of the rote paperwork — such as the data entry to update all names, addresses, emails, and other vital client information.
Do delegate the setting and organizing of appointments – having someone manage appointments as well as your overall calendar, can help with punctuality as well as bringing greater balance to your life.
Do delegate bookkeeping — unless you're a financial whiz, outsource the tracking of income and expenses to a professional who can help you evaluate your financial performance from a third-party perspective.
Do delegate the time-consuming research that you can present to your clients— this includes everything from lending rates, rate of migration from a neighborhood, as well as property comparisons.
Don't delegate social media — while it's time-consuming it's a fantastic way to directly engage with clients in real-time while keeping a pulse on the market
Don't delegate client meetings ever — even the real estate inspection walk-throughs or seemingly routine meetings to touch base with clients after they've made an offer. Every point of contact with your client helps you build rapport and future follow-on and referral potential."

– Mark Washburn, Realtor & Webmaster of Naples Condo Boutique
4. Real Estate Transaction Coordination
Yes, all that behind-the-scenes work is oh-so-necessary but also a drain on your time. Coordinating all the moving pieces necessary in order to have a stress-free transaction for your clients typically means you are working extra hours, but not if you learn to delegate the paperwork to your very own remote staff. Check out the impact one member of the real estate industry felt just by having someone take on coordinating all the paperwork involved in real estate transactions.
"I hired someone to do THIS and it was by far the best investment I ever made: There are a lot of things I could be delegating so I can focus most of my time on my buyers and sellers, and the service I provide them. But if there is one thing that saves me so much time and it's important to have someone specifically for the job is a transaction coordinator. You can have an in-house person, or hire a project-based when you need one, but that absolutely saves time and sanity. When time is of the essence, it's important to have someone qualified that can do this job fast and accurately so I can continue to focus on my clients, especially in times when my phones are ringing non-stop.
Pushing paperwork takes a lot of time, and hiring someone to take care of this task is worth every penny. If I were to do this part of the job myself, I would not have as much time available to call my current, past clients, and all the new leads that come my way. Which could result in a potential loss of revenue. In the end, I would be saving a few hundred dollars, but missing on thousands more from clients that went somewhere else." – Nicky Taveras, President of DNTHome Buyers
5. Marketing Content Creation
As the age-old mantra goes: "Focus on your strengths and delegate the rest to We Are Working." Well, maybe I just made that up, but it is no secret that many successful business owners, plenty of whom are in real estate, prefer to stick to the pieces of their business that they excel at and feel fulfilled from. In a previous article, "How Much Time Do Small Business Owners Spend on Social Media?," let's just say that we uncovered that marketing is not exactly every small business owner's favorite part of their business. It should come as no surprise that marketing tasks are also one of the frequently delegated tasks amongst real estate agents with virtual assistants.
"Single-handedly hiring an assistant has been the best decision for the business and personally, and it's been almost 6 years to the day! The most impactful task I delegated to my assistant has been the creation of content in graphic format for social media and target marketing. By delegating this task, I was able to concentrate on the most important part of the business which is client service of my existing, repeat and past clients, to allow me to get referrals for new business. Without the proper time allocated to this essential portion of my business, I would not be working at a 93% referral rate and amongst the top producing real estate agents with Coldwell Banker First Ottawa Realty, which I'm so grateful to be a part of." – Nick J. Kyte, Real Estate Agent with Coldwell Banker First Ottawa Realty
6. Website Updates 
As a real estate agent, your website plays an important role by acting as a fine-tuned lead generation machine and the hub of all of your marketing efforts. But, do you need to be the one taking care of each and every type of task that comes along with having a real estate website? Spoiler alert: not at all. Training a remote assistant on your standard operating procedures (SOPs) can pay off in many ways, as explained below by a commercial real estate expert.
"As a veteran of the commercial real estate industry with over 15 years of experience in closing deals and marketing office spaces I have had to delegate a number of tasks in order to stay on top of my workload and remain efficient.
One of the most vital tasks that I delegate to my assistant is the formulation of unique and exciting descriptions for each of the thousands of office spaces available on Offices.net. These descriptions are extremely important to our website and serve as a great introduction to the space for businesses browsing for space. Additionally, these descriptions are a great chance for us to utilise our expertise in SEO to give us a boost over the competition! Since delegating the initial drafts over these descriptions to my assistant, I have been free to fulfill my other roles and pursue potential clients whilst also having time to look over the final descriptions before they go live on the site." –  Teresha Aird, Managing Director of Offices.net
7. Customer Service Through SMS Messages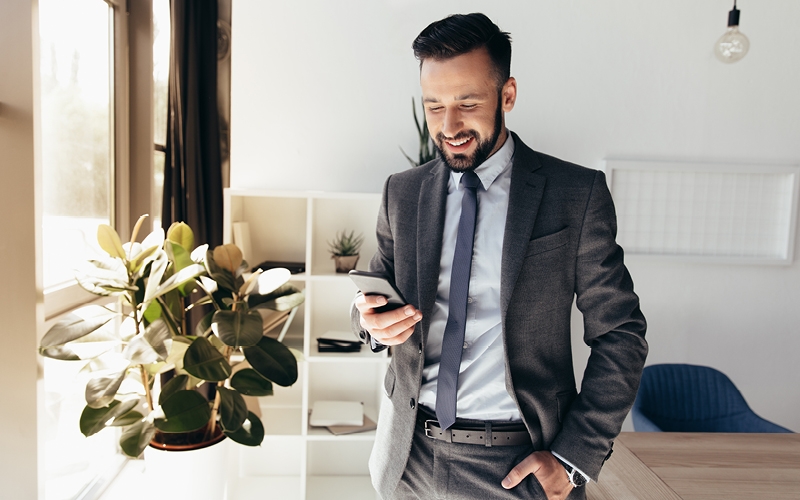 If you haven't tried SMS messages as a form of communicating to your clients, the statistics on how amazing they tend to perform might have you absolutely floored. According to Dynmark and Pure360, SMS messages have an astounding 98% open rate and a 32% response rate. Imagine what it could do for your real estate business if you had someone to comb through those responses and either forward the lucrative ones onto you, perform customer service tasks on your behalf, or whatever other SOP you define. Well, that's exactly what our next real estate agent has reaped the financial rewards of!
"We spend a lot of time and money on marketing to find motivated sellers and one channel I have recently outsourced is SMS blasts. This is a tedious task and there is a noise to sort through when they start responding. Hiring a VA (virtual assistant) to take this over has worked wonders for my business and nearly doubled my lead flow without breaking the bank!" – Ryan Dosenberry, Owner of Lakeshore Home Buyer
We hope this article provided you with some fresh thinking on how you can increase your productivity in the real estate market, increase your sales opportunities and free up your valuable time to do what you want – whether that be growing your sales potential, spending time with family or whatever else is valuable to you. 
If this sounds like something that might interest you, let us know! We can help. If you are interested in learning more about our services and what we can do to help your real estate business go remote-first (or just delegate some of your not-so-favorite tasks to us), while saving you time and money, shoot us your questions.